Lithotech®:
The Technical Stone
Lithotech® is a high-performance sintered stone that is produced using highly advanced ultra-compaction techniques, followed by heat treatment at high temperatures, to produce surfaces that are highly resistant and provide optimum functionality. This technological process allows the perfect material to be produced in a short period of time, while achieving the same thing naturally would take years. 
The sintering process uses all the beneficial qualities of the natural raw material to provide solutions that are practical and aesthetically pleasing, while also meeting the highest expectations in architecture and design. 
The synergy between the consistency and elegant colour of Lithotech® gives rise to a surface that is unbeatable when it comes to hygiene, resistance and durability.
Its physical and mechanical properties mean that surfaces produced from this material can be used for an endless variety of horizontal and decorative applications. The highly compacted sintered particles produce a surface that is entirely non-porous, meaning that there are no weak spots. This provides invaluable benefits when used for bathroom or kitchen worktops, as well as for any other kind of surface, whether indoors or outdoors.
Lithotech® is a high-performance sintered stone that has been developed using innovative Corelith® technology.
This technology allows us to design the core of the slab, from the customised selection of each of its components, combined in different proportions, colours and gradings.
The design of the core is a fundamental part of the surface appearance of the slab, allowing it to be seen as one whole piece and achieving flawless consistency between the surface, interior and edges.
This dramatically increases the potential for producing worktops and decorative surfaces with visible edges.
Our collections with 3D·Fit® textures involve an innovative technique of graphical 3D digital printing. This process allows the image and the textures of the sintered stone to work together perfectly, so that, along with the core designed using CoreLith technology, it creates a surface with a much more realistic appearance and provides each piece with a unique and special character. 
With materials like wood or stone, this effect could only be achieved if the texture and graphics were intrinsically linked. Now, as a result of our RDI, 3D·Fit® can be applied to Lithotech® sintered stone. The highest level of definition to make each surface appear much more realistic. 
At Lithotech we use large-format dimensions due to the multiple benefits this provides, both at an architectural and a design level. The 162×324 cm dimensions allow us to optimise applications intended for decorative purposes, such as horizontal surfaces, kitchen and bathroom worktops, tables, etc.  
162×324 cm are the indicative dimensions of the slab without adjustment. By using these dimensions, once the piece has been cleaned up to remove any traces of damage caused to the edges during handling and processing, we can produce a usable work surface of 160×320 cm.
12 mm is the optimum thickness to ensure the perfect balance between resistance and durability and a lighter weight than other larger thicknesses, to enable easier installation and application. 12 mm of ultra-compacted mass that complies with the highest quality standards. 
Slabs from Lithotech can also be reinforced using fibreglass mesh to guarantee that they function correctly in applications that require this extra strength. This would increase the thickness to 12.7 mm.
Matt finish with soft touch that´s influenced by the natural stone with smooth surface that combines versatility, functionality and elegance.
Matt finish with 3D·Fit® technology that delivers textures in line with the graphics. Soft touch that is inspired by the natural stone.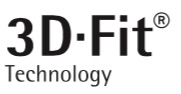 Marbled Stone in Lithotech®


Lusitan & Catalan Limestone in Lithotech®


Mediterranean Stone in Lithotech®


Northen Stone in Lithotech®


Volcanic Stone in Lithotech®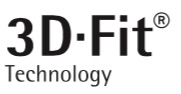 White Marble Stone in Lithotech®


At Lithotech we advocate a production process that has the least impact on the environment. As such, we choose natural raw materials that pose no risk to the health of either people or the environment. 
By creating surfaces that are entirely non-porous, our materials are highly resistant to bacteria. As a result, Lithotech® contributes to maintaining a clean and healthy environment.
The materials used for the production of Lithotech® are 100% recyclable, which ensures a sustainable use of resources and a low environmental impact.